● Any lawyers obtaining lawyer license from the People's Republic of China and the Federal Republic of German are entitled to join the association. Those from other countries can also join the association on the condition that he or she has business in either China or Germany. Any lawyer group can also become member of this association on the condition that it shall assign a licensed lawyer to the association as a standing specialist.
● No membership fee is charged at current stage.
Application for Joining the Association
I am hereby applying for the membership of Chinese-German Lawyer Association (Chinesisch-Deutscher Anwaltverein e.V., CDAV).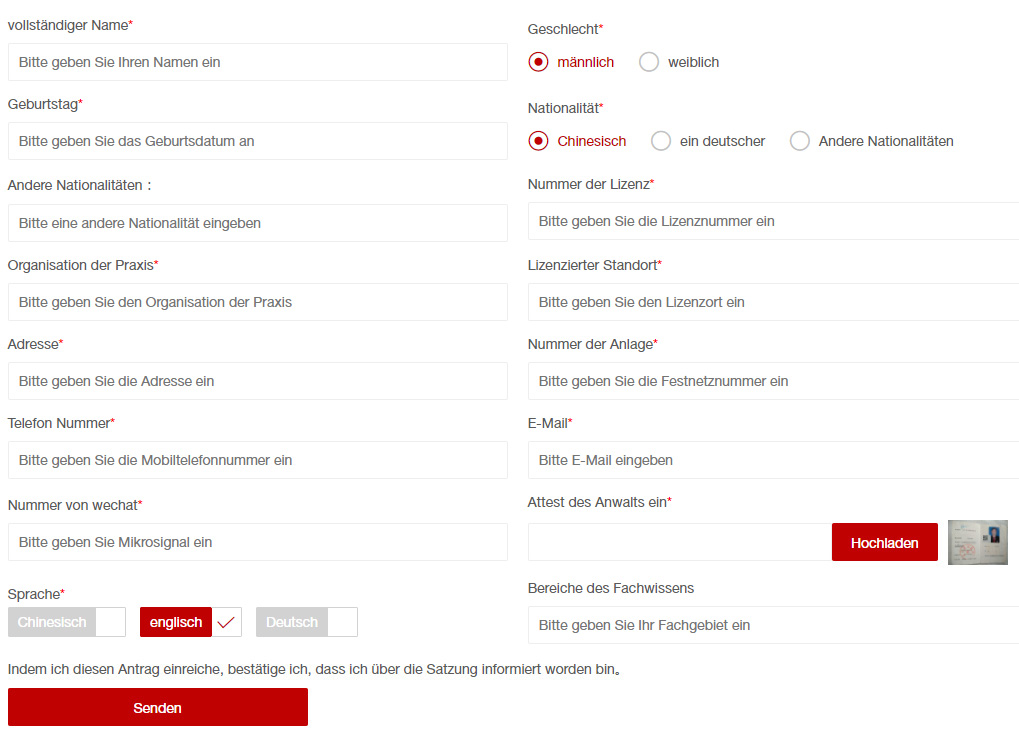 Hinweis: Bitte die mit * gekennzeichneten Felder ausfüllen.
Or, you can also complete the form after downloading it, and then send it to us via email or postal service. You can find our contact ways in the application form.
Headquartersin Germany
Address:Am Hauptbahnhof 10, 60329 Frankfurt am Main, Germany
Email:info@cd-av.de